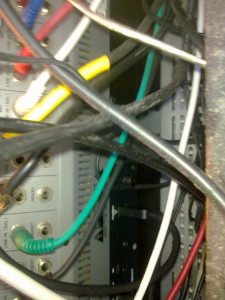 Emotion pink/dust was a musical side project besides the band grau that I founded together with Olaf Koch.
In this constellation we searched and found new ways of creating sounds.
We used kitchen utensils, tools and electric motors as well as electronic tone generators and effects processors.
We built some strange machines for sound creation also and have been experimenting in lots of different ways.
As a result we wrote some interesting songs (in my opinion)
Unfortunately Emotion pink/dust only lasted for a few years.